The Dachau Memorial
(section worth 10 points)
Dachau was another Concentration Camp, similar to Auschwitz where The Boy in Striped Pajamas takes place. The camp was in use between 1933 and 1945. In 1965 it was opened as a museum as a memorial to the victims who died at the camp.

Nandor Glid, an artist, created a sculpture to commemorate the victims.
Directions:
Look at the photographs and captions below and then answer each of the questions. Keep in mind that we are looking for YOUR thoughts and opinions. We want to know what you think when you look at these photographs.
Photo #1: The Memorial Sculpture Photo #2: The Memorial Sculpture Close-up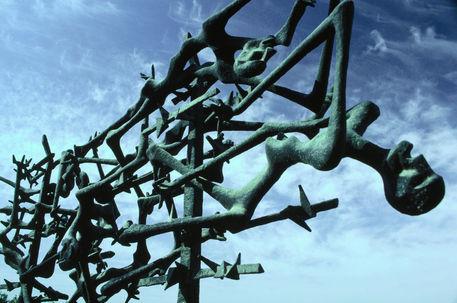 Question 1: Write a paragraph (3-5 sentences) explaining what you think the sculpture represents. What do the bodies look like? What are the faces telling you? What do you think the sculpture is supposed to make people feel when they look at it?
Photo #3: The Languages of the Memorial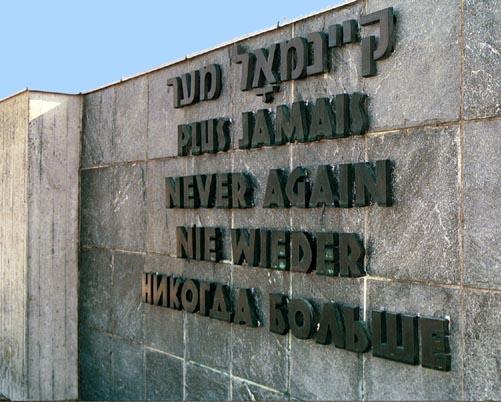 Question 2: Why do you think the memorial's caption reads "Never Again"?
Question 3: The languages that were chosen for the memorial are Yiddish (using Hebrew letters), French, English, German, and Russian. Why do you think these languages were chosen?